---
Important Photo Information & Instructions
Please click the link below so you have all the information you require:
---
STAR SKATE PICTURE DAY - Tuesday January 29th
ROTARY ARENA - UPSTAIRS MEETING ROOM
***ALL SKATERS MUST HAVE GUARDS***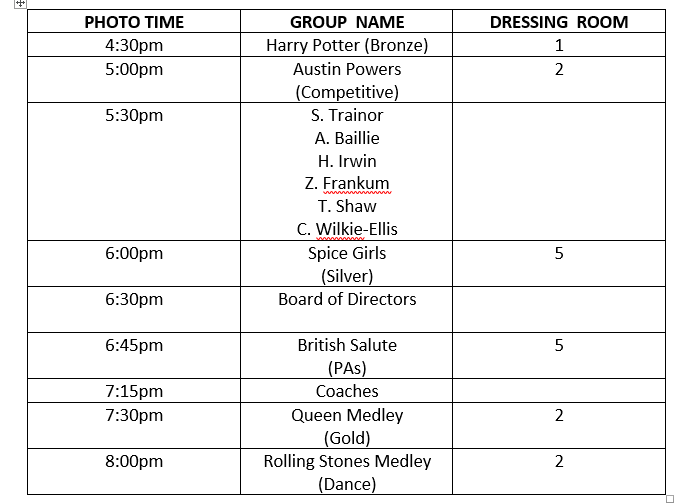 Learn to Skate PICTURE DAY - Wednesday January 30th
BRIAN ORSER ARENA
***ALL MONDAY SKATERS ARE WELCOME TO SKATE***
5:30-6:00pm PreCan, 6:10-6:55pm CanSkate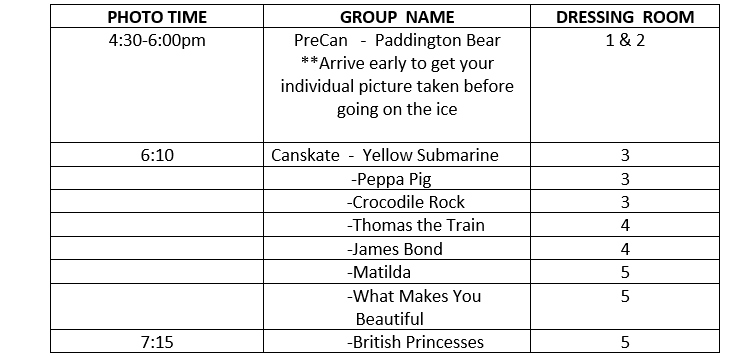 PLEASE BE PATIENT!! Be prepared for a busy night!
Photos WILL be taken at the scheduled times and in the scheduled order. We can NOT retake pictures for those who arrive late.